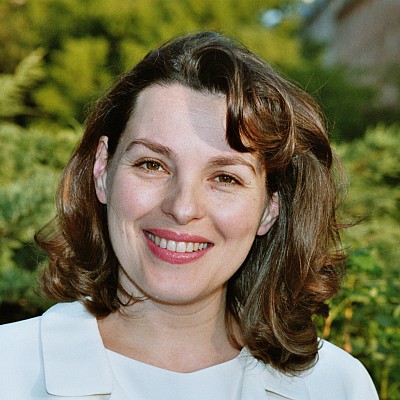 Vesna Podrug
Croatian pianist Vesna Podrug comes from the city of Split where she first received her piano lessons. By the time she graduated from the Split Music School she has already become the first place winner of six National Music Competitions in former Yugoslavia.
As the recipient of the "Ivo Pogorelich" scholarship she moved to Vienna to further her studies with Prof. Paul Badura-Skoda at the University for Music and the Performing Arts. She concluded her studies in 1992 and earned her Master's degree. In 2000 she completed her postgraduate pedagogical education with distinction at the Vienna University of Music and Performing Arts.
Vesna Podrug appeared in numerous solo recitals, chamber music ensembles and as a soloist with such orchestras as Vienna Philharmonic, the Croatian National Theatre Orchestra under Boris Papandopulo, and others. She collaborated with the Vienna Philharmonic on numerous occasions as a soloist for Beethoven Emperor Concerto at the Vienna State Opera.
She worked together with Wladimir Kossjanenko, Soo Kyung Hong, Goran Listeš, Isabell Bringmann, Martina Serafin, Miguelangelo Cavalcanti at the prominent concert venues like Musikverein and Konzerthaus in Vienna, Conservatorio Verdi in Milan, Opera House in Graz, Lisinski Concert Hall and Croatian Music Institute in Zagreb, TOI-Theater in Salzburg and Bösendorfer Hall in Vienna. She performed in TV and radio concerts for the ORF (Austrian Radio) and also gave numerous concerts in Italy, Spain, France, Austria, Switzerland, Croatia, Slovenia, Bulgaria, Turkey, Kazakhstan, Great Britain, Ireland, Finland and Germany.
Her first CD "Music for Viola" (Extraplatte), recorded together with violist Wladimir Kossjanenko, was released to critical acclaim. The same label released her second CD "In Memoriam Shostakovich", which she has recorded with Michael Kugel. This CD was featured by The Strad Magazine (London) as a Recital Disc – Strad Selection.
Vesna Podrug performed at such prestigious concert venues and fesitvals as Dobrovnik Music Festival (Croatia), Hartberg Festival (Austria), Falaut Festival (Italy), Split Festival (Croatia) with such diverse group of international stars as renown American mezzo-soprano Denyce Graves, Belgian violist Michael Kugel, French violist Gerard Causse, Austrian flautist Karl-Heinz Schütz, Chinese soprano Hue He, and others. Her most recent performances with the extraordinary American tenor Lawrence Brownlee 2021 at the Dubrovnik Festival and St. Donatus Musical Evenings in Zadar were enthusiastically received with audiences and critics.
In 2012 Vesna Podrug together with Wladimir Kossjanenko established music festival "Days of Bach" in Split, which was designated by the European Festival Association as the "Remarkable Festival of Europe 2019 -2021."
After working at the Vienna University of Music, Vesna Podrug has been appointed a professor of piano at the Split Academy of Arts in 2007. Currently she is a Vice Dean of the Music Department at the Academy of Arts at the University of Split in Croatia.